i

a

n

.

hixie

.

c

h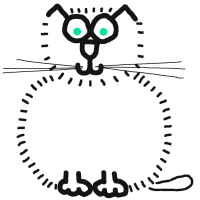 I am a cat-loving specification writer currently editing the HTML specification. I live in the Bay Area with my partner Carey and our two cats Pillar and Hedral. I am an atheist, a dork, and I play with model trains.
I enjoy debating theology by e-mail, should you be interested in trying to convince me that you are right and I am not.
I post publicly on Google+ occasionally.
---
This is my personal site, and it contains a variety of nonsense including the following directories:

 art/
 bible/
 books/
 career/
 games/
 movies/
 namesakes/
 larp/
 programming/
 ttrp/